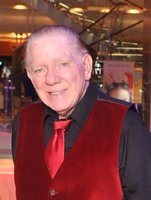 Robert J. "Bob" Jenkins
Robert J. "Uppie" Jenkins of Billerica, MA passed away Friday September 20, 2019 at Care One Rehabilitation Center at the age of 77. In his final hours, he was constantly surrounded by those he loved.
Bob was born on December 27, 1941 in Boston, Massachusetts to Berton and Marie (Lampron) Jenkins. He went to school in Hyde Park, MA and then to night school at Northeastern University. He was a jack- of- all- trades however, mostly a Printed Circuit Board Engineer, which he loved doing for over 30 years. Bob married the love of his life, Dianne Rose Russo on October 30, 1966, and they spent almost 46 years together prior to her death in July 2012. Bob and his wife Dianne had one child, Donna Rose Jenkins. Bob will be lovingly remembered by his daughter Donna and her husband, Richard Frederick Sorensen and their children, Alexis Rose Sorensen and Landon Robert Sorensen. He will be remembered and cherished as well by numerous friends who became his family.
Bob is survived by his brother David Francis Jenkins. He was preceded in death by his siblings: Bertha Francis Jenkins, Marie Josephine Jenkins, Ruth Virginia Jenkins, Berton Willis Jenkins, Jr.
Bob loved being around people, telling jokes, painting, flying, and having yard sales but mostly spending time with his family and friends. Over the past eight years he lived with his daughter Donna and her husband, Richard and their children. In those years he enjoyed his time traveling on cruises, going to different countries, going on weekend getaways and spending time at his favorite location which was Disney World.
Visiting hours will be held at Burns Funeral Home, 354 Boston Rd., (Rt. 3A), Billerica on Friday, September 27, from 4:00 – 7:00 pm. A Funeral Mass will follow on Saturday, September 28, at 10:00am at St. Theresa's Church, 466 Boston Road, Billerica MA. Relatives and friends are invited. In lieu of flowers memorial contributions may be made in Bob's name to the Diabetes Association, https://www.diabetes.org/donate www.burnsfuneralhomes.com