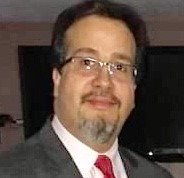 Pedro "Peter" Colon
March 5, 1967 - March 9, 2021
Papa/Dad/ Babe was a superb family man. Peter was born March 5 ,1967, the son of Pedro Colon-Rodriguez and Aurea E. Colon. He grew up in Cambridge and for last 17 years, he lived in Tewksbury MA with his family. He was a proud grill master, husband, father and he was known as a hard worker who provided for his family. They were everything to him.
Peter met Olga Susana San Andres and they went on their first date on 08/13/1999. They were then married on 08/13/2005. They had 2 children Gabriella and Olivia. Peter was also survived by his 2 eldest children, Julious and Xavier. His family were his true loves and he cared and loved them so very much.
Peter was always at the grill for all family functions. He loved Boston based sports teams, grilling and family vacations. He was also very competitive with his son's and nephew Jonathan on the basketball court.
Pedro "Peter" Colon of Tewksbury, MA and formerly of Cambridge, MA. He passed away peacefully on Tuesday March 9th. He leaves behind his beloved wife of 21 years, Olga Susana Colon. He is also survived by his 4 children: Julious, Xavier, Gabriella, Olivia. Sisters Deliris Colon, Elsie Colon, Raquel Colon of Cambridge MA. Brother Gustavo San Andres and his wife Lourdes San Andreas of Houston Texas, Nephews Jonathan Colon, Jovani Perez and Jose Colon of Cambridge MA. Nieces Janisa Davila, Cambridge MA, Ashleigh Sullivan of Norwood MA, Jarelys Colon of Cambridge MA,. Peter was also survived by an amazing mother in law, Salma Fitzgerald of Beverly MA. Visiting hours, Sunday, 12:00 t0 3:00 PM. In the Burns Funeral Home, 354 Boston Rd., (Rt. 3A), Billerica. All attendees are required to wear face coverings and practice social distancing; we ask that visitors pay their respects and exit the funeral home promptly to allow other guests to enter. Interment, Cambridge Cemetery. www.burnsfuneralhomes.com