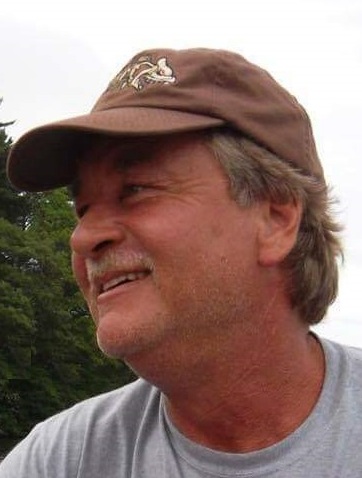 Peter F. Sokolowski
On Sunday, July 4, 2021, Peter F. Sokolowski, beloved husband, and father of two daughters, passed away peacefully in his Billerica home at the age of 58.

Peter is survived by his wife Penny (Poole) Sokolowski; his two daughters, Krystal Rohloff of Jamaica Plain and Julia Sokolowski of Billerica; his father, Stanley Sokolowski of Billerica; his sister Pam Moses, her husband Ernie, and their daughter Hannah of Florida; his brother Paul Sokolowski, his wife Kim, and their children Paul Jr. and Linda of Vermont; and his brother Philip Sokolowski, and his son Adam of Haverhill.
Peter was born to Stanley and the late Evelyn (Harris) Sokolowski in Chelsea, Massachusetts on June 19, 1963. He was raised predominantly in Wilmington and later moved to Billerica with his family in 2005. Peter worked for Custom Machine in Woburn, MA from 2010 until his death. As an avid outdoorsman, he enjoyed sharing his love of hunting and fishing with his wife and daughters. Peter will be remembered as the ultimate grill master, a true man's man, and a lover of fine (and not so fine) whiskey. Often monosyllabic in public, Peter reserved his sharp wit, silliness, entertaining stories, and warmth for only his loved ones. Peter's family will dearly miss his beautifully contagious laugh and smile that lit up any room he was in.

Funeral from the Burns Funeral Home, 354 Boston Rd., (Rt. 3A), Billerica, Tuesday, July 13, at 9:00 AM followed by a funeral mass in St. Matthew the Evangelist Parish at St. Andrew's Church, 45 Talbot Ave, North Billeria at 10:00 AM. Relatives and friends invited. Visiting hours, Monday, July 12, in the Burns Funeral Home, from 4:00 to 7:00 PM. In lieu of flowers, memorial contributions may be made in Peter's name to the Wildlands Fund. MassWildlife, 251 Causeway Street, Suite 400
Boston, MA 02114.