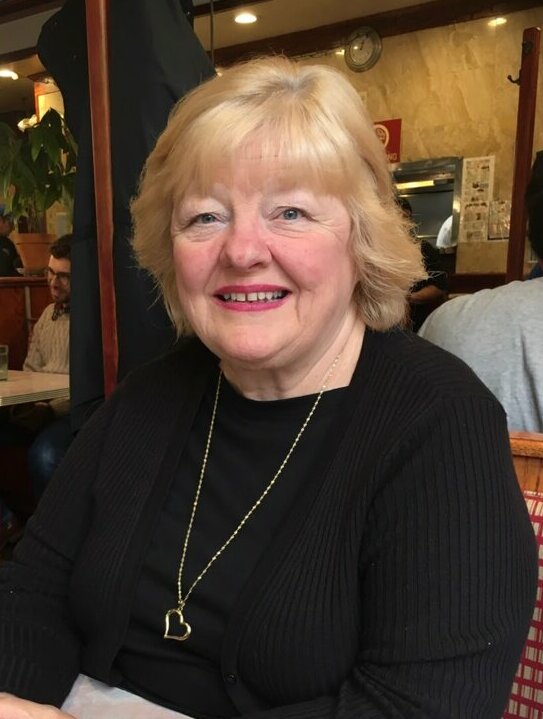 Margaret "Peggy" Pedro
Margaret "Peggy" Hoffman Pedro of Cambridge, MA, passed away following a short battle with cancer. Peggy was born in Lynn, MA, to Virginia Reid Hoffman and Charles "Red "Hoffman. She leaves her devoted husband, Frank Pedro, Cambridge, and her loving daughter, Mary Kate Hoffman Pedro, Cambridge & NYC, her sister, Patricia "Patti Anne" Knight, Lynn and brothers: John Hoffman, Swampscott, Michael Hoffman, Greenfield, and Peter Hoffman, Tucson, AZ. She is also survived by numerous nieces and nephews and countless dear friends.
Peggy attended Lynn English and Swampscott high schools. Throughout her life Peggy worked at Jewish Rehab in Swampscott in medical records, the Cambridge School System as a family liaison, and MGH and Lahey Clinic in telecom until she retired in 2018.
Services to be held at: John C. Burns Funeral Home, 307 Broadway, Cambridge, Wednesday, 4-7. A funeral mass at St. Peter Church, Cambridge, Thursday, 10 AM with burial to follow at St. Josephs Cemetery, Lynn, MA
In lieu of flowers, gifts may be made in memory of Peggy Pedro to support women's cancer research and patient care at:
The Susan F. Smith Center for Women's Cancer; Dana-Farber Cancer Institute
P.O. Box 849168, Boston, MA 02284 or via dana-farber.org/gift. Or,
The Foundation for Women's Cancer.Org, via: Society of Gynecologic Oncology, 26533 Network Place, Chicago, IL 60673-1286