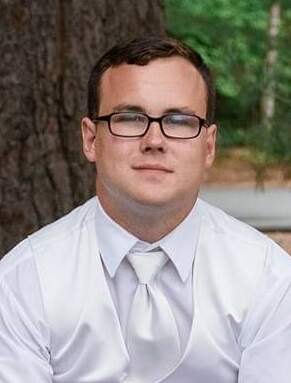 Christopher T. "Chris" Topping
Christopher Thomas Topping (Chris) age 26, of Billerica, MA passed away unexpectedly surrounded by loved ones on November 6, 2021. Christopher was born on May 1, 1995 and grew up in the Tewksbury/ Billerica area.
Chris is survived by his loving wife Jocelyn (Rymill) Topping, his son Nolan Christopher Topping who was his pride and joy and his "Baby Girl" man's best friend Maya Rose all from Billerica.
Chris is also survived by his loving parents Ronald J. Sr. and Judith A. (Clifford) Topping of Salem, NH. Brothers Ronald Jr. and his wife, Lisa Topping of Billerica, Brian and his wife, Cara Topping of Dunstable, Jeffrey Topping of Ayer, and sister Kimberly Topping of Charlestown.
His loving mother and father-in-law A. William Jr. and Jennifer Rymill of Billerica, Brother- in- laws A. William, III and wife Jennifer Rymill of Billerica, and Alexander and wife Lauren Rymill of Nashua, NH. His wife's Grandparents Alfred W. Sr. and Agnes Eileen Rymill of Billerica. As well as many aunts, uncles, nieces, nephews, and cousins.
Chris enjoyed being outdoors, activities with his son, exploring the white mountains with his wife, son, and fluffy companion, and anything that involved being with his family. He was quick to lend a hand to anyone in need and loved fixing cars and working in the yard as well as anything he could get his hands on. He was most comfortable covered in grease after a long day's work or just fun around the yard.
Visiting hours in the Burns Funeral Home, 354 Boston Rd., (Rt. 3A), Billerica, Wednesday, November 10 from 10:00 to 12:00 PM. Relatives and friends invited. Graveside service to follow at Fox Hill Cemetery will be private. In Lieu of flowers donations may be made to the Nolan Christopher Topping Trust, C/O Bank of America, 464 Boston Road, Billerica, MA 01821. Account # 466011822808. (978) 670-6424.