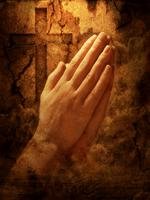 Jean Catherine Tenuta
Tenuta of Burlington, November 15, 2021, Jean Catherine Tenuta, age 78. Beloved daughter of the late Frank and Grace Tenuta. Devoted sister of Gerald "Jerry" Tunuta of Burlington. Funeral from the Burns Funeral Home, 354 Boston Rd. (Rt. 3A), Billerica, Monday, November 22, at 9:00 AM followed by a funeral mass in St. Matthew the Evangelist Parish at St. Theresa Church at 10:00 a.m. Relatives and friends invited. Private interment will be held at All Saints Cemetry, Pleasant Prairie, WI. www.burnsfuneralhomes.com.
Please use the link below to follow the Order of the Mass at the funeral.