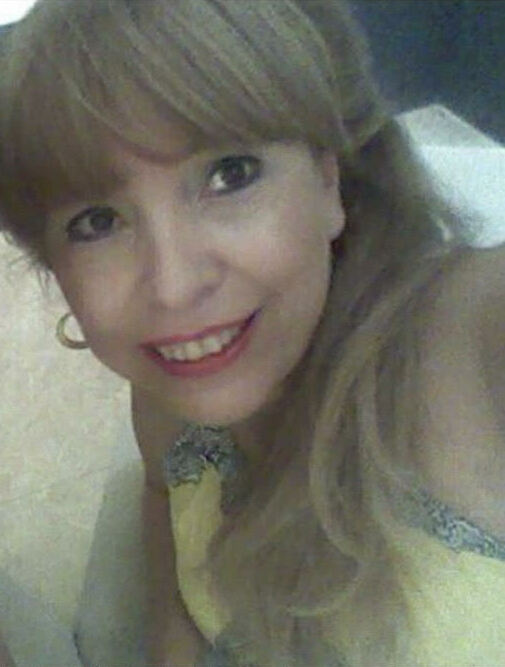 Elsa Cecilia "Ceci" La Torre
On Sunday, December 5th, 2021, Elsa Cecilia (Ceci) La Torre passed away at Brigham and Women's Hospital in Boston, MA after an arduous fight with pancreatic cancer.
Ceci was born on February 4th, 1964, in Maison de Santé in Lima, Peru to parents Alfonso La Torre Quiroz and Maria Teresa Ponciano de La Torre. She was raised the youngest alongside her siblings Alfonso, Rosy, and Alejandro.
She attended Santa Ursula, a private school for girls, and later graduated from Ricardo Palma University, where she made friendships that lasted a lifetime. She studied foreign languages and was an avid tennis player. Her journey brought her to work for Eastern Airlines and American Airlines, where her smile and charisma brought joy to colleagues and customers.
Ceci immigrated to the United States in 1991 and was soon joined by her sister Rosy and niece Mae, with whom she lived in Miami, Florida. There she joined the sales team at Macy's, becoming a skincare specialist representing Origins, Lâncome, and Clarins. Her smile and passion for makeup made her a superb artist in the store. She helped a wide range of clients and was always one of her store's top performers. She later settled in the Treasure Coast in Florida, where she raised her only son, Sebastian, supporting him emotionally and spiritually, balancing work and various responsibilities as a single mother.
Despite her healthy appearance, Ceci was diagnosed with stage 3 pancreatic cancer in September 2020. She joined Sebastian in Cambridge, MA to receive chemotherapy and radiation treatment at Dana Farber. In September 2021, she received news that her cancer was widespread and, after various complications, she succumbed to the illness. The last weeks of her life were spent alongside her family in Boston.
Ceci was loved by all who knew her and brought a smile to all she came across with her easy-going personality. She demonstrated her devotion to the Catholic faith with a willingness to help others.
Visiting hours will be held Friday, December 10, in the Burns Funeral Home, 305 Broadway, Cambridge from 8:00 to 9:45 am. Followed by a funeral mass in St. Paul's Parish in Harvard Square at 10:00 am. In lieu of flowers, memorial contributions may be made in Ceci's name to the Dana Farber Cancer Institute/Jimmy Fund.