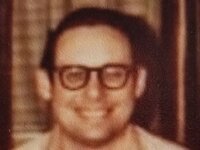 Leonard C Youens
Leonard Claiborne Youens, age 84, passed away on Tuesday, January 25, 2022 at Lahey Hospital in Burlington. He was the son of the late Dr. Willis George Youen and the late Cynthia Youens.
Leonard was born in Phoenix, Arizona and grew up in Houston, Texas. As a teenager, he played chess competitively and went on to become a chess champion. He graduated from St. John's School in Houston and earned a Bachelor's Degree in Aeronautical Engineering from M.I.T and a Masters Degree in Electrical Engineering from Northeastern University. He worked proudly at the M.I.T Lincoln Lab on many programs including the Star Wars Project. Leonard was an active member of the Freemasons and the Episcopal and Congregational Churches of Billerica.
He leaves behind his wife Carol Folkes-Youens, his children Susan Youens, Robyn Westerman and her husband James, Trish Youens, and Shivaun McSheehy and her husband Ryan; his grand children, Ambre Foreman, Danielle Cristatelli, Lilly Westerman, Chloe McSheehy, and Kaylee McSheehy; his sister Phyrne Bacon, and his stepdaughter Jennifer and his beloved step-grandson Jonte.
He was preceded in death by his sons, Stephen Youens and Liam Youens, his brothers John Youens and Philip Youens.
Visitation will be held from 11-11:30am on Thursday, February 3 at St. James Church, 1991 Massachusetts Ave. Cambridge, MA 02140. Funeral service will begin at 11:30am. Burial will follow at Fox Hill Cemetery, Billerica. Guestbook at www.burnsfuneralhomes.com