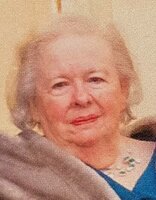 Janet M. Conti
Janet was a very devoted grandmother who attended countless dance recitals, football games and sat through many long and hot youth baseball innings. Never complained and had a warm greeting thereafter.
Our mom was one of the hardest working and independent woman you could meet. She raised 3 children on her own, worked multiple jobs at the same time in order to provide for her family. Our gratitude is immeasurable and we will never forget her.
She will be dearly missed by all...
Janet is survived by 3 sons: David Conti and his wife Lynne of Dracut,Ma. Michael Conti and his wife Valerie of Chelmsford, Ma. Steven Conti and his wife Laura of Nashua ,N.H and her late loving brother Ronald Ribeiro. She is also survived by 6 grandchildren: Paige Conti Green and her husband Joseph, Shane Conti, Mia and Marcus Conti, Eric and Brianna Conti. Visiting hours will be held Tuesday, November 1, from 10:00 to 11:00 AM in the Burns Funeral Home, 354 Boston Rd., (Rt. 3A), Billerica, followed by a graveside service at Fox Hill Cemetery, Billerica. Relatives and friends invited. In lieu of flowers, please make a donation to Janet's favorite charity St. Jude Children's Hospital. www.burnsfuneralhomes.com