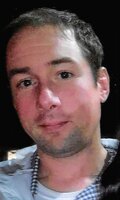 Paul J. Callahan
Paul J. Callahan, age 36 of Somerville, formerly of Billerica passed away on Thursday, December 22, 2022.
He was the son of Russell and Cynthia (Gallagher) Callahan. Growing up, Paul was a young talent in wrestling, football, and track. He played football from Pop Warner through high school. He graduated from Shawsheen Valley Technical High School with the class of 2004. Later in life he was an avid runner, competing in several marathons, especially with the Bulldogs of Boston Running Club.
Paul worked briefly as a Middlesex County prison guard before becoming a CNA and furthering his medical education while working at Leonard Florence Assisted Living in Chelsea.
Besides his parents, he is survived by his longtime companion Julie Buchanan of Milton; his brother, Russell B. Callahan and his wife Michelle of Reading; his sister, Alexandra L. Callahan of Boston; his niece Violet Bonn-Callahan; his aunt Lynne McCormack and her husband Bill of Stoughton; two uncles, Joseph P. Gallagher of Brockton and Bernard T. Gallagher and his wife Merelyn of Leominster, and several cousins.
Visitation will be held on Thursday, December 29, 2022 From 4:00pm – 7:00pm at Burns Funeral Home, 354 Boston Rd. (Rt. 3A) Billerica, MA 01821. Relatives and friends invited.
Memorials can be made in Paul's name to the MSPCA (Massachusetts Society for the Prevention of Cruelty to Animals), MSPCA-Angell Attn: Donations, 350 South Huntington Ave. Boston, MA 02130 , or the Boston Bulldogs Running Club, 3 Village Green North #311, Plymouth, MA 02360