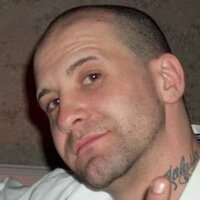 Fernando "Fred" Martinez
Fernando Martinez
Nov 30th 1978-Feb 10th 2023

Fernando Martinez age 44 of Cambridge, Massachusetts beloved son, father, brother, nephew, cousin and friend, passed away February 10th 2023 at Mount Auburn Hospital. Born on November 30th 1978. Fred was a very kind, giving, loving and gentle soul. He enjoyed music, his family and food ( especially Spanish food)

Fernando (Fred) is survived by his mother Beverly Cardoza, His father Ferdinand Martinez, his two daughters Jalyssa Concepcion and Anabella DePina. His Brother Thomas Martinez. His sisters Ann Marie Andrade, Christine Meack, Samantha McCarthy and Mariah Martinez. Also, survived by many Aunts, Uncles, Cousins, Nieces and Nephews.

The family has request private services.