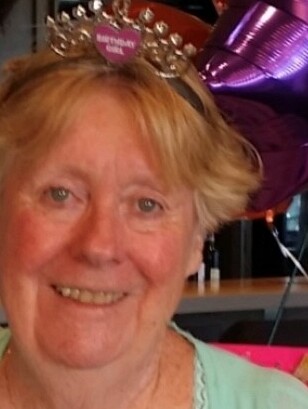 Mary J. McKearney
Mary J (Canavan) McKearney: August 28, 1946 - May 9, 2023 -- Passed away peacefully surrounded by her family after battling Alzheimer's for the past five years. Mary was the eldest daughter of the late James Canavan, Sr and the late Ann (Linehan) Canavan.
Mary is survived by her three children and their families: Scott and Susan (Czokmay) McKearney; Brian and Teresa (French) McKearney and their two daughters, Emma and Colleen McKearney and Kerrie (McKearney) O'Brien and her three children, Cody, Samantha, Chloe O'Brien. and their father John P O'Brien. Mary is also survived by her three siblings and their spouses: James Canavan, Jr and his wife Dr. Mary K Grant; Patricia Canavan and her late husband Matthew Rowe and Ann Canavan and her husband Alan Trieber.
Along with her love of her family, Mary had many passions in and around the cities of Cambridge and Boston. She did some acting and was seen in major movies, commercials and newspaper ads; she donated her time and knowledge to the Cambridge Historical Society and would volunteer on Spectacle Island during the summers to help educate children about the island.
Mary worked many jobs throughout her life but she retired from the Andover Newton Theological School as the Fundraising Administrator after nearly 20 years of service.
Services will be held at Burns Funeral Home in Billerica on Thursday, May 18th from 4:00 pm - 7:00 pm. In lieu of flowers, please donate to the Alzheimer's Association at https://act.alz.org